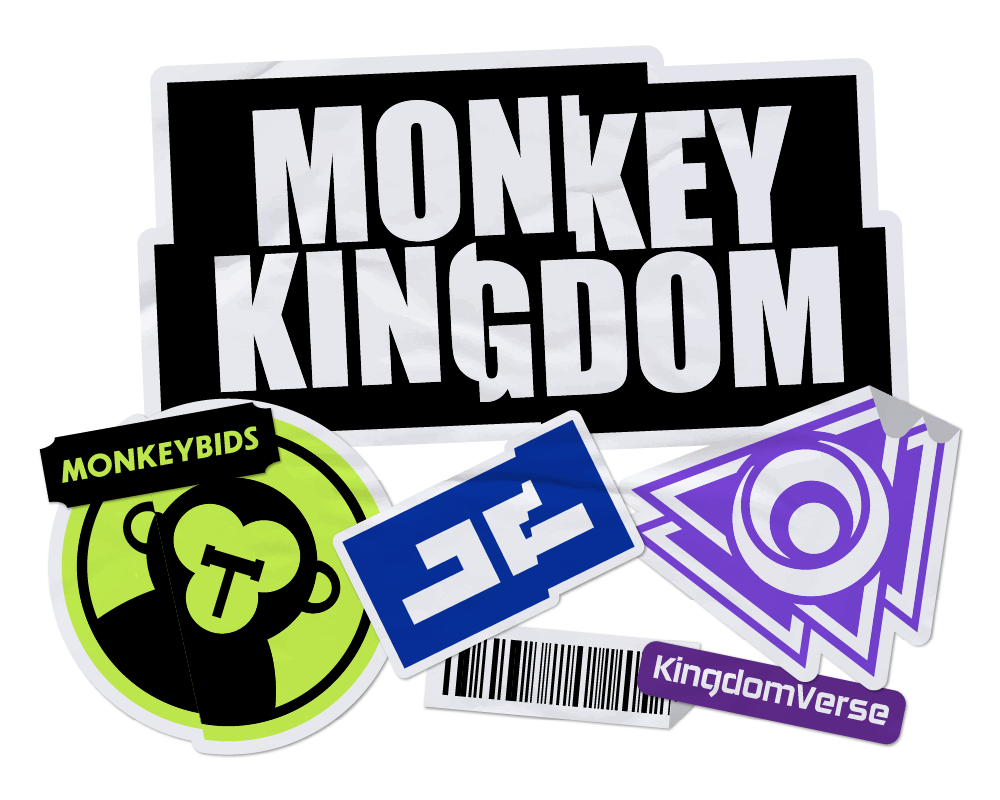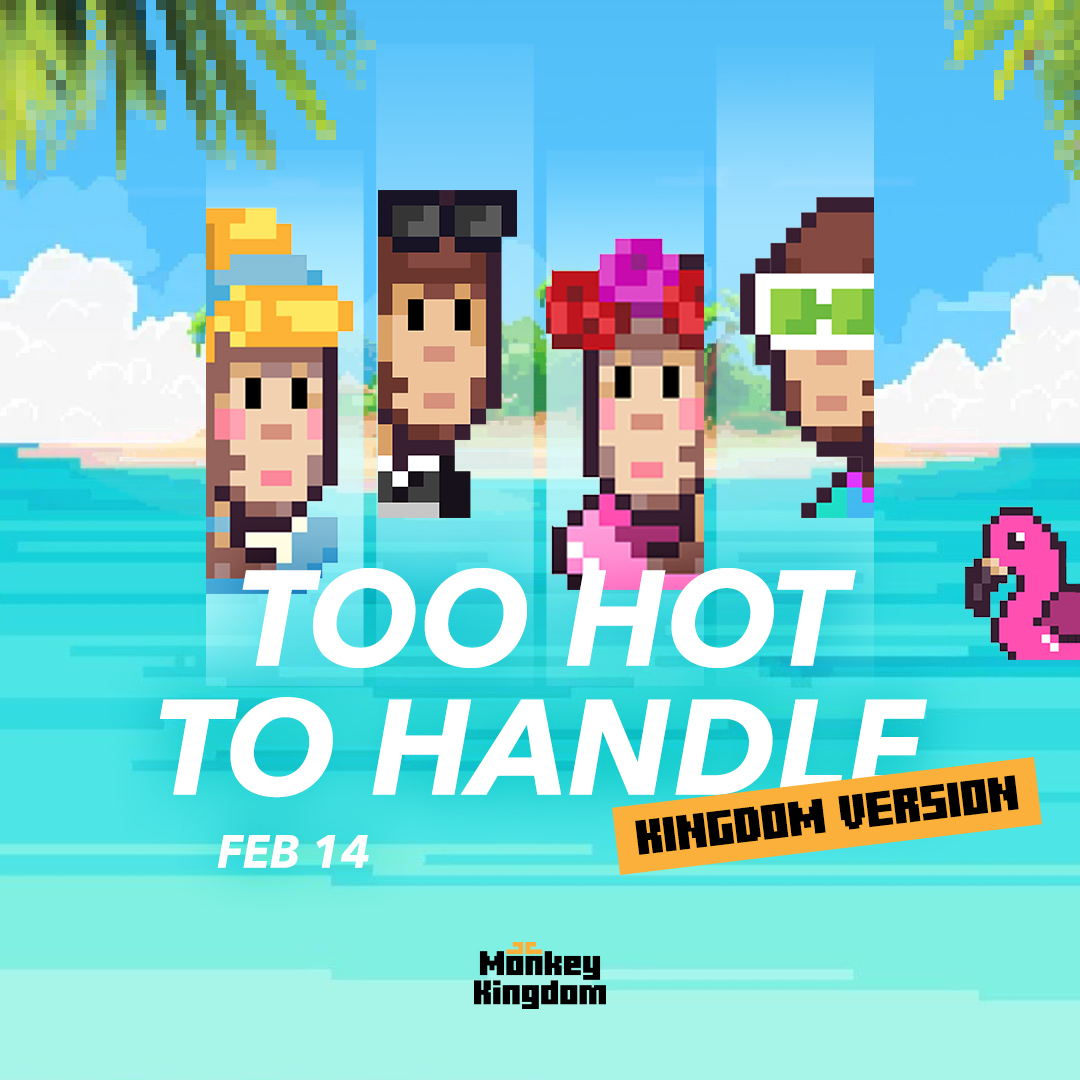 On the shores of paradise in the Kingdom, gorgeous singles meet and mingle. Single Wukongs and Diamond Baepes who have found their partners during the 4-week event will get to breed the next generation of Wukongs. The first ever dating virtual-reality show in the NFT space, brought to you by Monkey Kingdom!
How to Play?
The breeding season will be here soon. For single Wukongs / Baepes, the Monkey King has organized a speed dating event for them to mingle and match!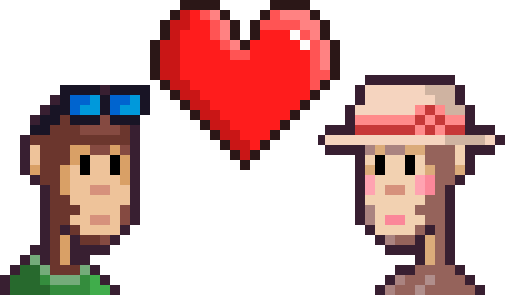 There will be two Seasons, and two Rounds per Season, each lasting for a week. You can take your single Wukong or Diamond Baepe to join any time before each Season ends. You may apply multiple Wukongs or Diamond Baepes to join for each Season.
Participants will be given special roles on Discord, and will have 2 weeks to get to know each other. There will be social activities and fun speed-dating games!
At any time during a Season, participants can enter the ID of their crush for as many times as they wish until the deadline using the

/onbehalf

command on Discord.
By the end of each Round, a snapshot is taken and the result will be announced on Discord. A match is done if a Wukong and a Diamond Baepe selected each other mutually
Participants are allowed to change their mind and select a different partner any time before a Season ends. The matching results by the end of a Season is locked-in and final. No further change is allowed
Monkeys matched during Season 1 will not be allowed to participate in Season 2. Monkeys participated in Season 1 but failed to match will automatically join Season 2 for free unless withdrawing from the show by using the

/send_me_back

command on Discord.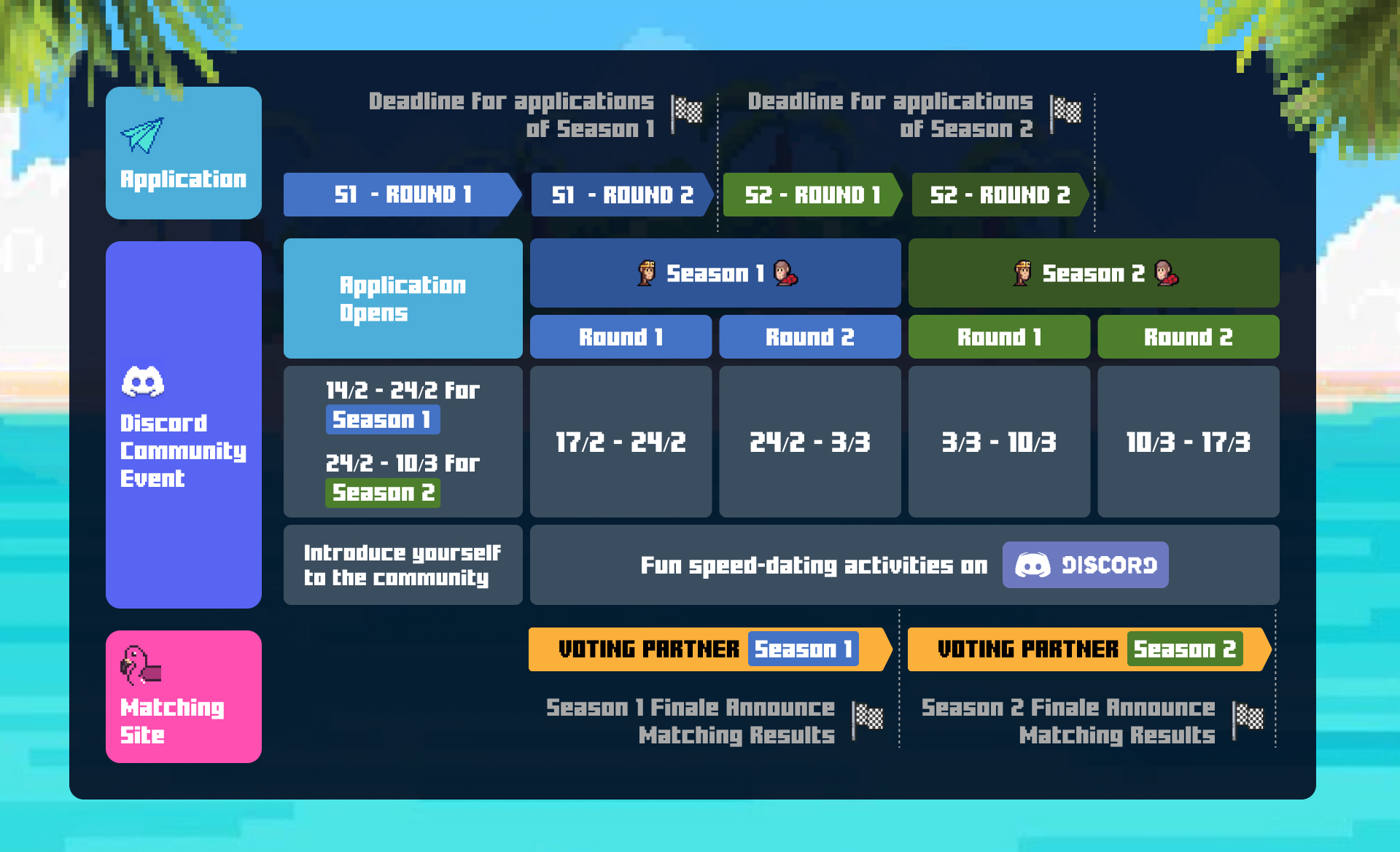 Matched Wukongs & Diamond Baepes
At the end of each Season, winners are announced – the matched Wukong and Diamond Baepes. Congratulations! You will be able to breed during breeding season (i.e. Your winning Wukong or Diamond Baepe is "whitelisted" – you will be able to breed even if you don't have a peach or a partner at the time of breeding date).
All monkeys can breed 2 times in their entire life. During breeding season, breeding for monkeys that successfully matched at Too Hot to Handle event will take up 2 slots for each monkey, giving birth to two Gen 3s, one for each partner.
How to Join?
The Wukong or Diamond Baepe selected to participate in the "Too Hot to Handle" event will be trans erred to the marketing wallet, and will be returned after the event
Entrance fee: 1 SOL + 1 Peach (of any kind)
If the participant failed to find a match in Season 1, he or she can join Season 2 for free - the entrance fee for Season 2 will be exempted
The peach submitted will be transferred to our marketing wallet, and if the participant succeeded in finding a match, he or she will be able to breed with the submitted peach's power during breeding season. If the participant failed in finding a match by the end of Season 2, his peach would not be returned